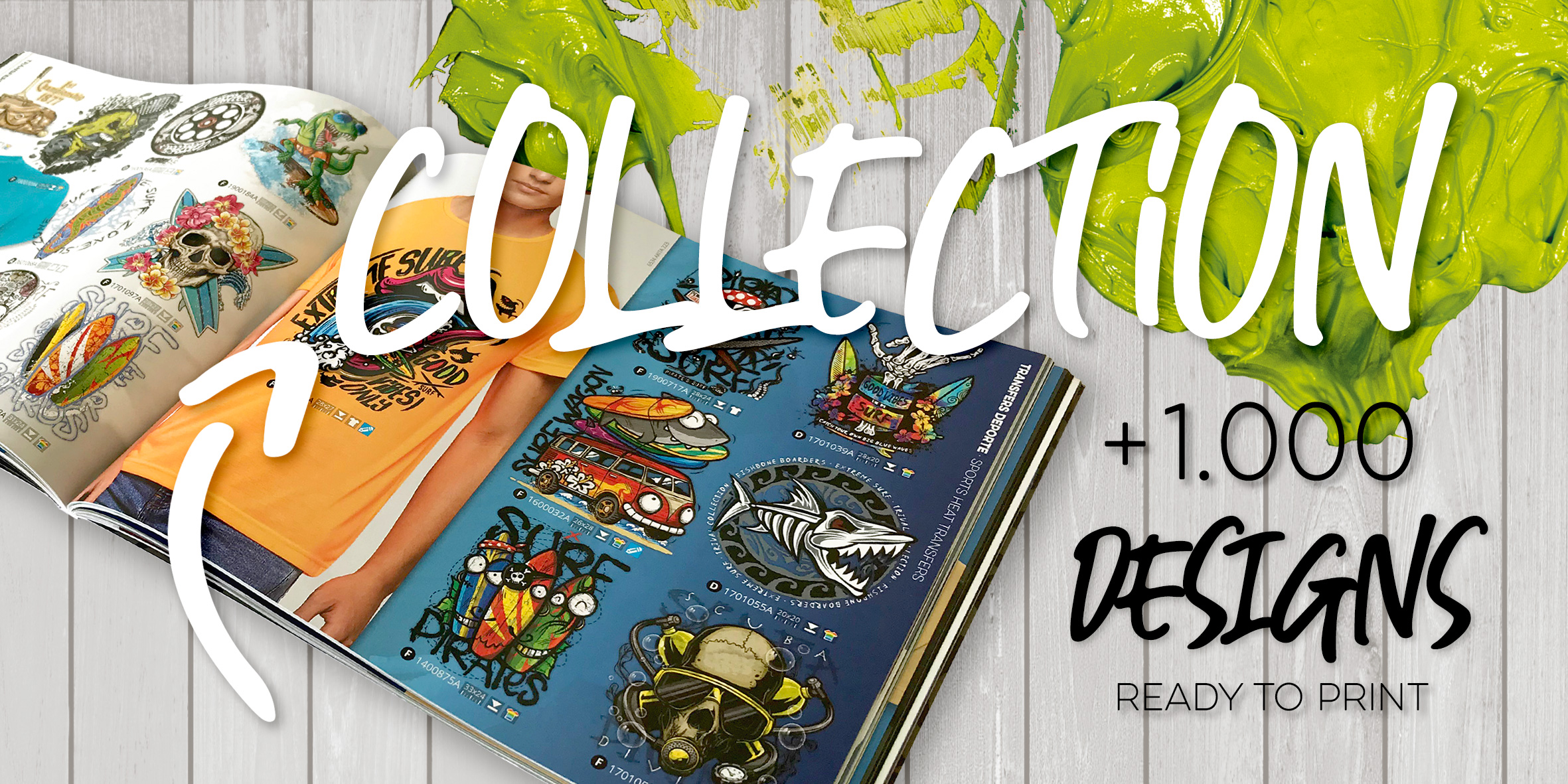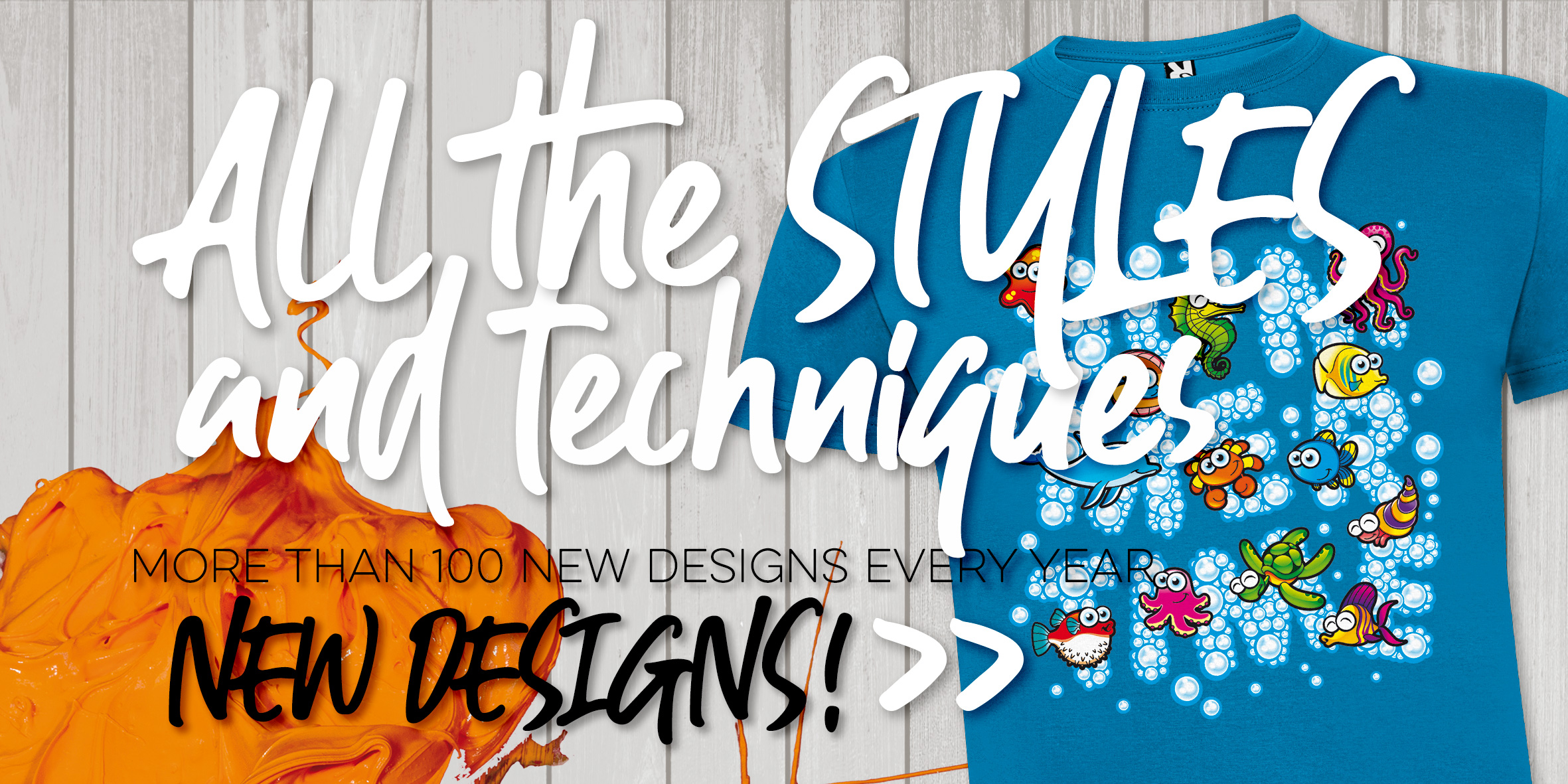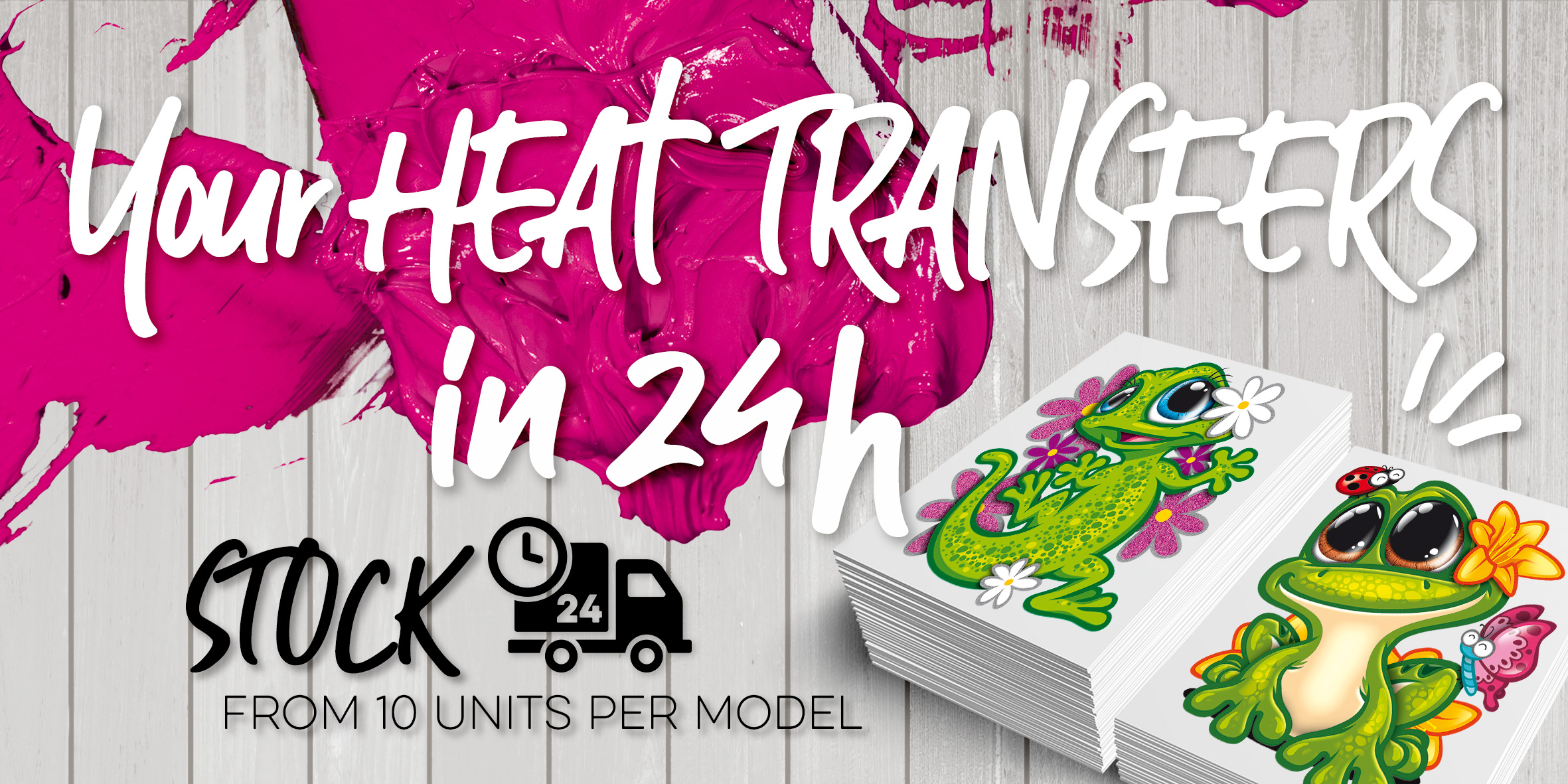 Catálogo Transfers Diseños
Catálogo Transfers Novedades
Catálogo Transfers Envío 24h
From here, you can access to our heat transfer catalogue. You will find all our collections on it, grouped according to the type of design and with a great range of examples that will allow you to see the final result on a textile. In addition, you will be able to know in detail all the techniques that we work at JMB, as well as their different finishes.
If you want to access the exclusive online catalogue for our clients, with all the heat transfer designs available, you just have to leave us your data! To do this, you must fill out the form that you will find in the Client Access section, identifying yourself as a New Registration. Once we have received it, we will send you a confirmation email. From then on, you will be able to access our heat transfer catalogue. Discover our exclusive collection!
At JMB we make available to all our customers a wide variety of heat transfer designs that can be purchased to be used on any type of garment or textile. Perfect for companies that do not require a custom design! Different themes and multiple techniques so you can choose those that best suit your needs.
In our catalog you can find a wide range of sports numbers and alphabets. Select those that best suit your needs and we will take care of everything else.